Sorting and separating cattle can be fast and easy.
Why draft using the Stock Recorder?

Draft by weight on the Stock Recorder to sort store cattle or set up drafts on your PC to use with the Stock Recorder. Make breeding groups, sort culls or separate cattle by sex, breed or age. Draft out heifers to retain, or sort cows after pregnancy scanning for culling or keeping.
Draft by weight, by group, by sex, or any other criteria that suits your purpose. Use the Stock Recorder to draft three ways - left, right or straight ahead. Sort animals into groups, keep count and record weights all at the same time.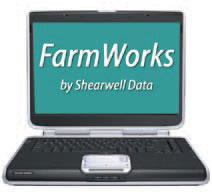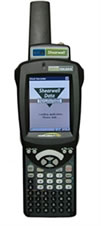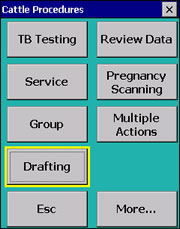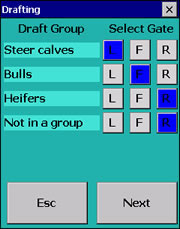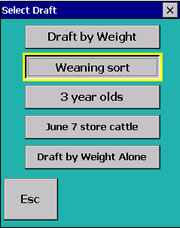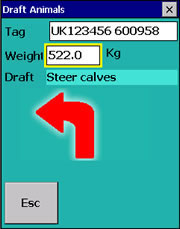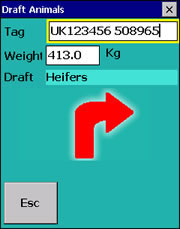 This page was updated: 11/4/2017
Continue Reading: