FREE Replacement Tags
Our FREE replacements are for the life of the animal!
Much research has been undertaken into finding quality tags that provide a good retention rate; the results have allowed Shearwell to be confident in offering Free Replacements.
If you require a replacement tag and believe the replacement should be free, please call us on 01643 841611.
Replacement cattle tags not originally bought from Shearwell Data and non consecutive printed management tags are available from ONLY £2.50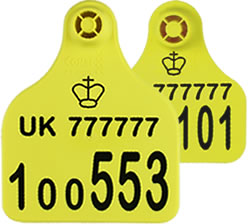 Cattle Tags
Free replacement tags are available on any Combi 2000 and the new Combi 3000 range of visual flag tags, provided the tags were purchased from Shearwell. The tag will be replaced like-for-like for free, as long as the tag was correctly inserted using one of Shearwell's Combi applicators or an approved applicator with the correct conversion pin. Please be advised that this offer remains with the animals even after it is sold. In addition, there is no minimum order quantity.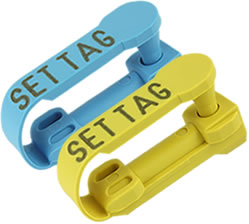 Sheep Tags
When you order 200 or more SET tag pairs (one electronic and one visual) you will qualify for free like-for-like replacements.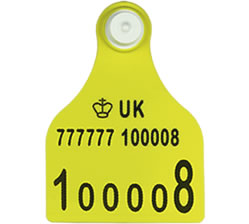 NEW - this offer also extends to our TST cattle tags. Any that fall out will be replaced FREE with a visual tag.
This page was updated: 20/7/2021