NLMD
The NLMD was formed in 1994 as a tool to assist the livestock industry to improve profitability and to help the industry take control of its own information.
Free electronic holding register
The NLMD now provides a free electronic, multiple species holding register with basic management information recording. Holding owners who want to report electronically to ARAMS, BCMS, EIDCymru and ScotEID can configure NLMD to automatically submit their data. More advanced management information recording is available by annual subscription after an initial free, no obligation trial period. Save time by recording information using one of our free smartphone apps.
FarmWorks users already have extensive farm management features but can use the NLMD to secure their farm data and collaborate with other producers.
Information stored on NLMD is secured and only available to whom you choose to share it with.
The NLMD offers different levels of access to suit different producers. Producers on any level can use the system through the NLMD-LT web site or the Stock Move Express smartphone app. The different levels are explained below.
Free Features
Record births/tagging
Record animal details.
Record movements
Record on farm deaths
Maintain sheep holding register and cattle herd register
Forward statutory data to ARAMS, BCMS, EIDCymru and ScotEID.
Manage multiple holdings.
View or print statutory and management reports
Premium Subscription Features

Record weights and monitor DLWG
Record medicine purchases.
Record medicine treatments.
Maintain and produce medicine book.
Record and report comments about animals.
Group animals into management groups.
Free 3 month trial available - try before you buy.
More features coming soon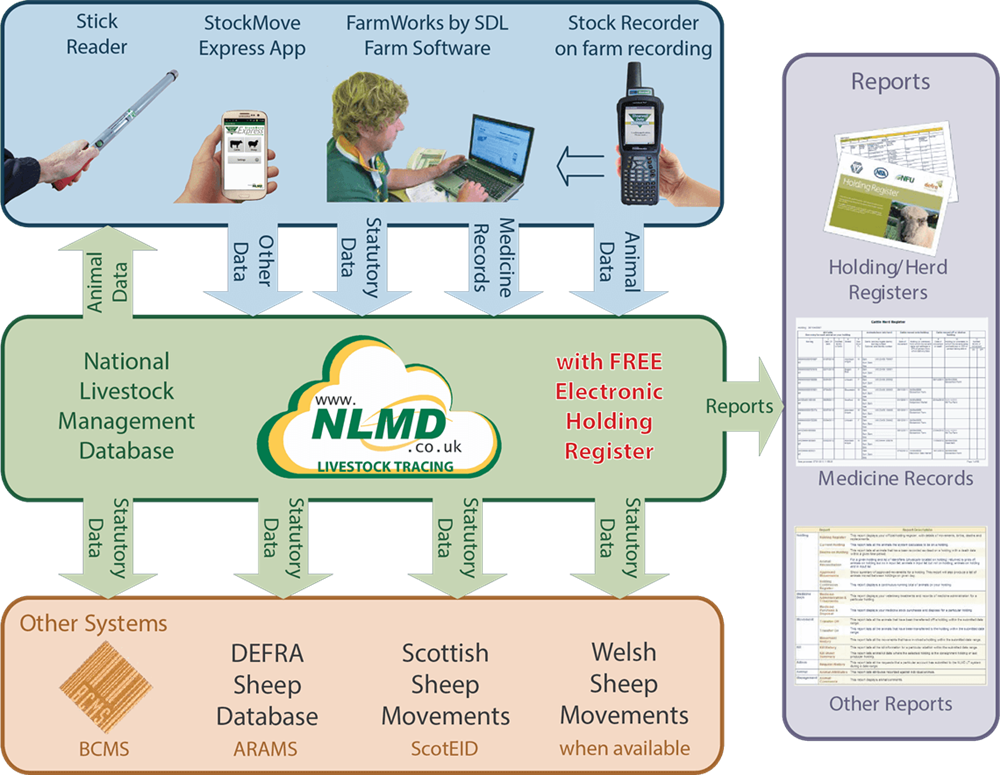 This page was updated: 16/11/2020